In escalators you can mostly encounter these inconveniences: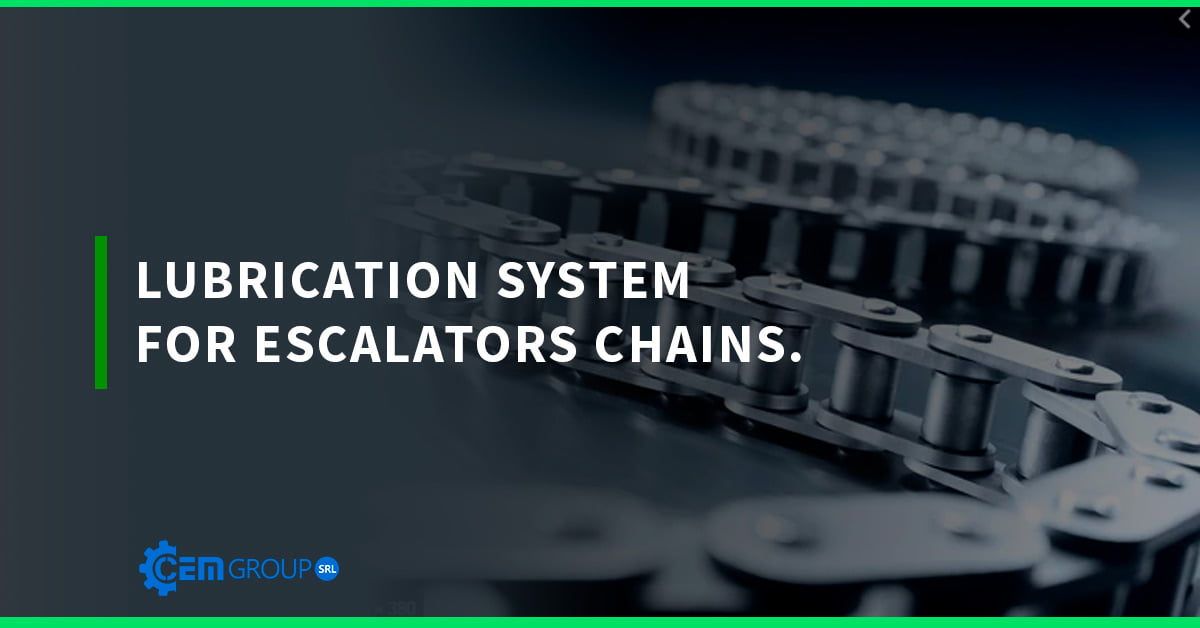 Tearing or jamming of the chain, due to inadequate and ununiform lubrication, which brings to sudden stalls and dangerous accidents for which you might even be sued.
Undesired building up of lube material and dirt, thus ecological issues and fire hazard; it might just take one single cigarette.
Expansive maintenance and machinery down time.
Noise pollution.
DISPENSER GABRY
With our system, lubrication will be applied solely in between the links of the chain and in between the link and the pin; Optimally dosing both quantity of oil and application time (thanks to the electrical box and the switchboard), the result will be a proper lubrication without any drippage and any sort of environmental pollution.
Chains duration will be thus greatly improved and minimal wear will be uniformly distributed on all the links throughout the chain. This helps us quantify the wear of every single link, verifying the total lengthening of the chain, granting the opportunity to anticipate in advance when to change the latter avoiding any tearing or jamming.
The system is autonomous and automatic and doesn't require any downtime for its use, lowering costs of maintenance.
Our system can withstand temperatures as low as -48°C.
The lubrication provided is so efficient that it can guarantee as much as 35-40% lower power consumption, tremendously smaller consumption of lubricant and abatement of noise pollution.